The Cincinnati Personal Injury Attorneys at Schuh & Goldberg, LLP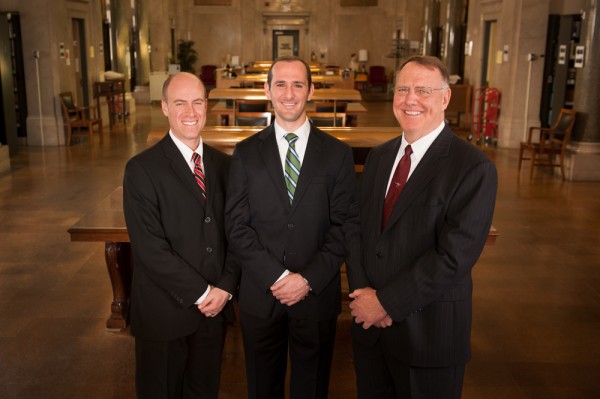 Whether you're suffering injuries caused by another or facing the tragedy of a loved one's wrongful death, retaining an experienced personal injury lawyer is an important first step to protect your rights.  While legal remedies may not heal your injuries, they may provide compensation for your medical expenses, loss of current and future earnings, pain and suffering, and other non-economic losses.
An experienced attorney will help you determine who was at fault, evaluate damages, assess the extent of your physical injuries, and determine the course-of-action to hold liable parties responsible.
You won't get a second chance to recover from an accident, and insurance companies will do their best to reduce the claims they pay. At Schuh & Goldberg we will work to obtain the compensation you deserve.
Car Accident Lawyers In Cincinnati
To make a successful car accident claim, we must prove that another party was responsible for your accident and establish the amount of damages for which that party is liable.
If the accident damaged your vehicle, a body shop can prepare a written quote detailing the necessary repairs. If you were injured, we will evaluate the amount of financial compensation that may be claimed. In addition to healthcare costs, the parties liable for causing the accident may have to compensate you for pain and suffering, lost wages, permanent disabilities, loss of enjoyment, and other expenses.
In addition we know how to show the types and extent of injuries that victims of accidents suffer. Injuries aren't just physical. They can be emotional, mental and economic. Lost wages, medical expenses and the loss of a loved one's companionship can all be injuries, too.
Our lawyers can protect you from insurance companies who try to pay as little as possible to somebody who has been injured in an accident. We will assist you with addressing your medical bills and complicated claims made by health insurance companies.
Premises Liability Accidents
Under Ohio law property owners are required to provide safe, secure and properly maintained premises.
Examples of liability hazards or dangerous conditions are:
wet floors (spills, leaking appliances, recently mopped areas),
uneven surfaces (lifted sidewalks or bricks, unexpected rises or drops),
poor or no lighting or security cameras,
an unleashed or uncontrolled dog or other animal that bites or attacks
Call Us Today for a FREE Consultation
This is only a small sample size of the types of personal injury cases the law firm of Schuh & Goldberg will handle.
If you are in need of legal assistance because the negligence of another has resulted in injury to you or a family member please call Schuh & Goldberg today for a free consultation.