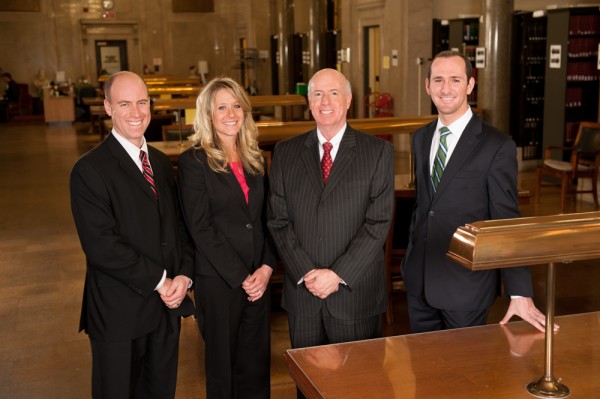 The criminal defense team at Schuh & Goldberg, LLP, led by Richard J. Goldberg, is highly experienced and well-respected in the community.
Richard J. Goldberg has been in practice since 1975 and devotes his time exclusively to defending people accused of criminal wrongdoing.
He is joined on the criminal defense team by attorneys Brian T. Goldberg, Joanna R. Wilson and Matthew S. Schuh.
Schuh & Goldberg, LLP provides aggressive, effective and professional representation in the following areas:
Federal and State Offenses:
Drug Trafficking and Possession
Conspiracy
White-Collar Crimes
Money Laundering
Sex Offenses
Theft Offenses
Fraud Crimes
DUI/OVI/Traffic Offenses
Violent Crimes
Homicide
Juvenile Delinquency
Criminal Appeals
Richard J. Goldberg has been consistently voted into Best Lawyers in America by his peers every year since 2006. He is a Past-President of the Greater Cincinnati Criminal Defense Lawyers Association and a present member of its board of directors. He is a frequent speaker and lecturer at criminal law seminars, and is an Ohio Super Lawyer.
Brian T Goldberg, former Public Defender, in private practice since 2007 has handled thousands of criminal and juvenile delinquency cases including both felonies and misdemeanors. Mr. Goldberg has handled all types of cases including homicides, OVI's, and anything in between.
Matt Schuh, former Assistant Ottawa County Prosecuting Attorney, is uniquely capable of dealiing with the prosecution on behalf of his clients charged with serious offenses. He is similarly experienced having handled hundreds of cases in that capacity.
Joanna Wilson, admitted in Kentucky and Ohio, is a gifted communicator whether to a jury or a judge. Joanna is passionate about every case and tirelessly and continuously gets results.
The criminal defense lawyers at Schuh & Goldberg, LLP have a proven track record of success and winning trials.
What Should You Expect From A Criminal Defense Attorney?
A lawyer who promptly returns phone calls and schedules appointments on an emergency basis, if necessary;
A lawyer who carefully listens and obtains all the necessary facts and information about your case;
A lawyer who has courteous and professional support personnel and staff, including secretaries, paralegals and investigators;
An attorney who will investigate the case, research the law, file appropriate motions, make required court appearances, take the case to trial and defend your rights under the Constitution and the law;
An attorney who charges a fair and reasonable attorney fee and enters into a firm agreement with you with respect to the lawyer fee and expenses; and
A lawyer who will answer all of your questions.
If you have a question regarding a criminal investigation or case, call the friendly staff at Schuh & Goldberg, LLP now to speak with an attorney or to schedule an appointment.